Easy Configuration, Serious Security
The pcWRT router puts advanced security functions in your hands, without asking you to become a networking technology expert.
Do you want to control and monitor online activities of your kids? Do you want to protect your privacy with a VPN? Do you want to separate your home devices from your work devices? Do you want to limit your home network's exposure to the vulnerabilities of IoT devices? Do you want to block ads and improve your privacy posture with a network wide ad blocker? Or secure your DNS lookups with DNS over HTTPS?
We have it all covered. And more.
Access Control
Content filtering with OpenDNS, CleanBrowsing Family Filter, Cloudflare Family or any other DNS service you choose.
Enable safe search for multiple search engines with a single click.
Choice of YouTube Restricted or Moderate Restricted mode.
Highly configurable local black and white lists. You can block by domain names or partial domain names, protocols, ports or port ranges,  IP addresses or IP address ranges. You can even enter regular expressions (if you so prefer).
Pause the Internet. Schedule access with one or multiple calendars that may be user and website specific.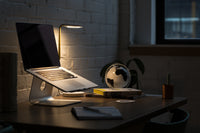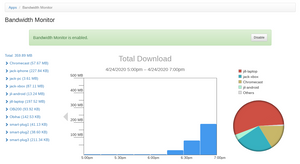 Monitoring
See all Internet traffic from monitored devices: domains, protocols, ports. And the first 15 bytes of each new connection if you are so inclined. Monitor how much bandwidth is consumed by each device, and to what destinations.
VPN
The pcWRT router has the most flexible VPN support you can find on a router.
Protect your privacy by setting up a VPN client to connect out to the Internet. Get enhanced security by connecting back to your home VPN server when you are on the road. Set up multiple WiFi networks and tunnel selected network(s) through VPN, while leaving others out of the VPN tunnel.
Supports WireGuard, IPsec IKEv2 and OpenVPN.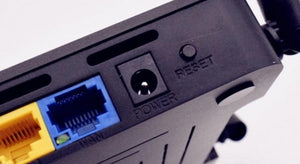 VLAN
Creating and managing VLANs on your router no longer requires a network engineer certification – you simply assign a different network name for the Ethernet port you want to segregate. You can securely isolate your IoT devices on a separate network without knowing the "three dumb routers".
Adblock
Block ads safely in your browser and apps with a single click. No browser plugin needed. Combined with a VPN server on the router, you can bring adblock to your mobile devices while you are away from home or on mobile network. And, we provide the unique option for each user to pause/suspend Adblock when needed.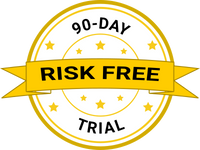 Shop with Confidence
Shop with peace of mind. Try it for 90 days at your home to make sure it satisfies your needs. We want you to experience the difference. We want you to be thrilled.
If for any reason you are not satisfied with our product, simply return it within the 90-day trial period for a full refund.
This is the only router that I've found which is truly capable of blocking what needs to be blocked.

Abe J.
Probably the best product in this category you can find.

AA
Lifesaving product, superb personalized service.

S. Lindsay