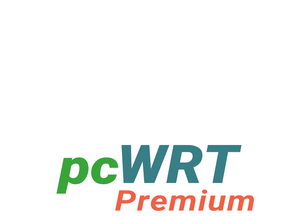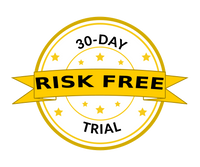 Shop with peace of mind. Try it for 30 days at your home to make sure it satisfies your needs. We want you to experience the difference. We want you to be thrilled.
If for any reason you are not satisfied with our product, simply return it within the 30-day trial period for a full refund.
If you have an existing router flashed with pcWRT LITE, you can buy this product to upgrade from LITE to Premium.

If you know how to flash a router, you may download pcWRT LITE from here: https://www.pcwrt.com/downloads/.
WARNING: Flashing a router may brick it (i.e., no longer functional). So make sure that you pick the right image for your device and you understand what you're doing. We are not responsible for a bricked router.

Compare the LITE and the Premium versions:

| | pcWRT LITE | pcWRT Premium |
| --- | --- | --- |
| Up to 4 WiFi networks per band (including guest) | Yes | Yes |
| Easy VLAN configuration | Yes | Yes |
| WiFi client isolation | Yes | Yes |
| Schedule WiFi on/off with a calendar | Yes | Yes |
| OpenVPN client & server | Yes | Yes |
| IKEv2 VPN client & server | Yes | Yes |
| WireGuard VPN client & server | Yes | Yes |
| Concurrent VPN and non-VPN Internet connections | No | Yes |
| VPN client split tunneling | No | Yes |
| VPN server guest user mode | Yes | Yes |
| Firmware update notification | Yes | Yes |
| Reset router password by email | Yes | Yes |
| User profiles, advanced access control & logging | No | Yes |
| Internet access scheduling per user per domain. Pause the internet on demand. | No | Yes |
| Safe search for Google, YouTube, Bing, DuckDuckGo & Yandex | No | Yes |
| Bandwidth throttling per profile/device | No | Yes |
| Bandwidth usage monitoring per device | No | Yes |
| Different DNS services per user profile | No | Yes |
| DNS over HTTPS | No | Yes |
| Built-in Dynamic DNS service | No | Yes |
| Ad-blocking that can be paused/suspended by each individual user on demand | No | Yes |
| Web based remote router management | No | Yes |